Albert Ecker, Trofaiach, Austria is a well known artist and art teacher. He has had more than 120 solo exhibitions worldwide (New York, Palm Springs, Brisbane, Jakarta, Dubai, Johannesburg, Austria, Bangkok, London and Tokyo) and many of his paintings are on permanent display of major musems of modern or graphic art.
His art is very catchy, seductive and rhythmic. Some may call it pop art but Ecker has a wider range and is not limited to what is typically called pop art.
An imaginary realism reflecting the ordinary and the sublime, a mixture of familiar and unfamiliar worlds and personal experience.
The themes include people, landscapes, cities, animals and items of daily use which are transformed into sensually receptible objects.
CD - covers, book covers, playing cards, adverts are some of the other works done on request.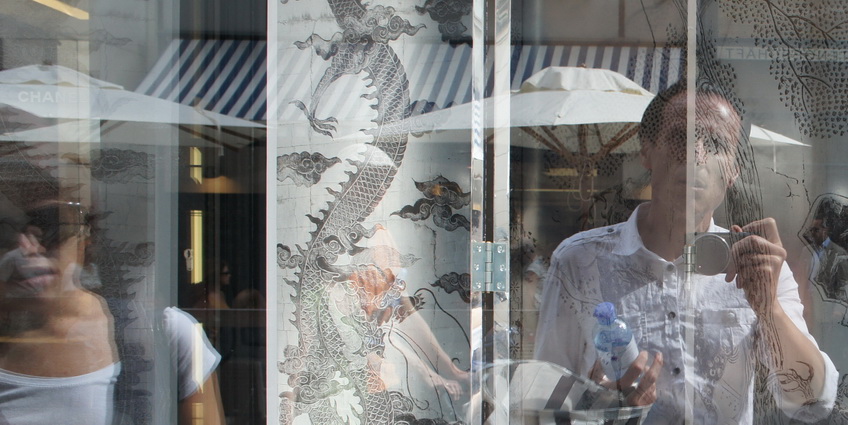 The purpose of all art is to overcome loneliness and i think this is true! it is a way to express, to communicate. We are incarcerated within the confinements of our body. Speech, our senses are ways to escape for the mind, art and love are the escape routes for the soul.