Further details on request.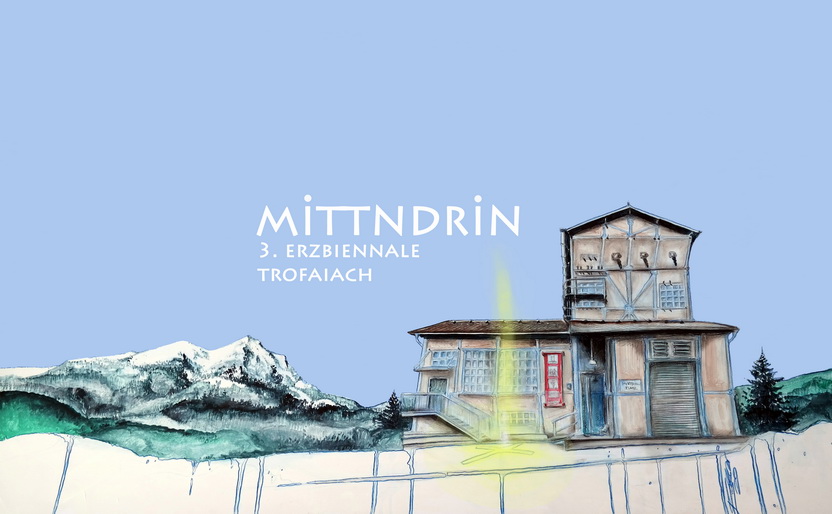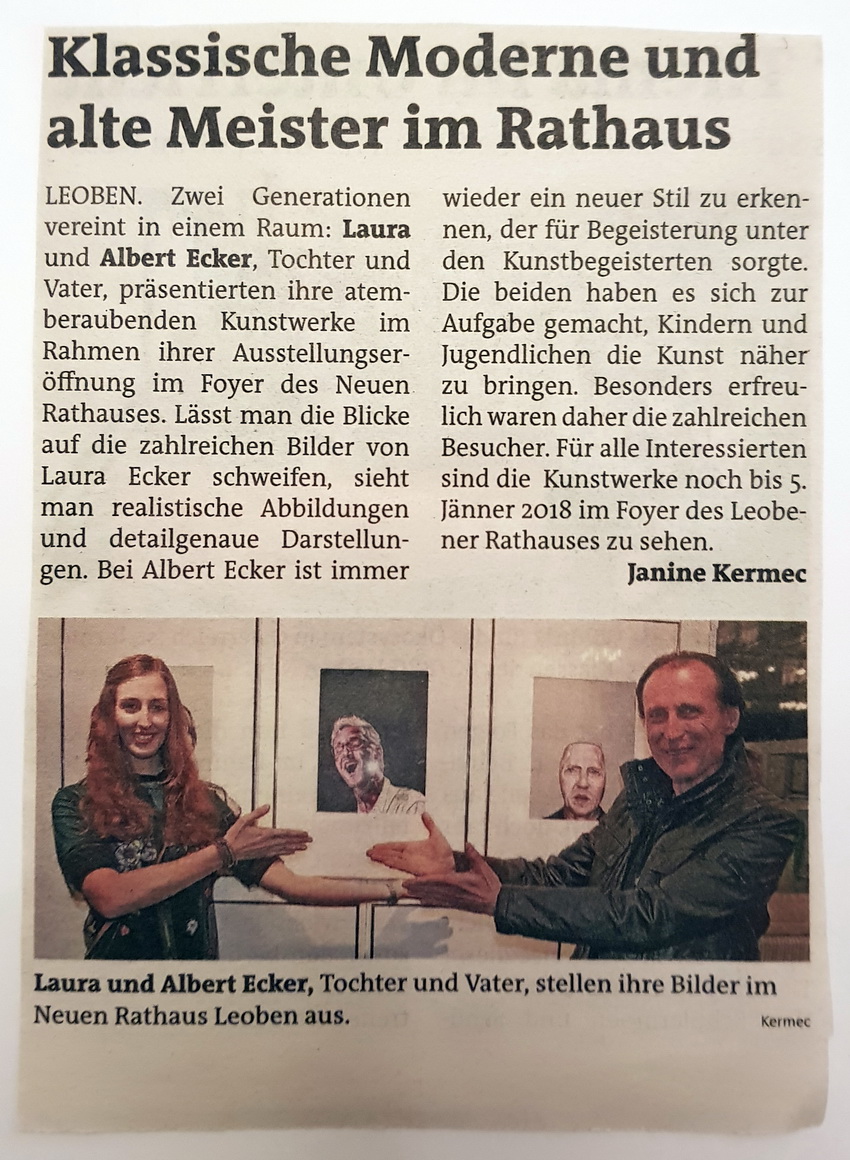 Great masters and hallmarks of modern art - Albert and Laura ECKER
Next art show will be a father daughter event - one of the very rare occasions when competition doesn't matter at all.
(coz both are very goooooooood :)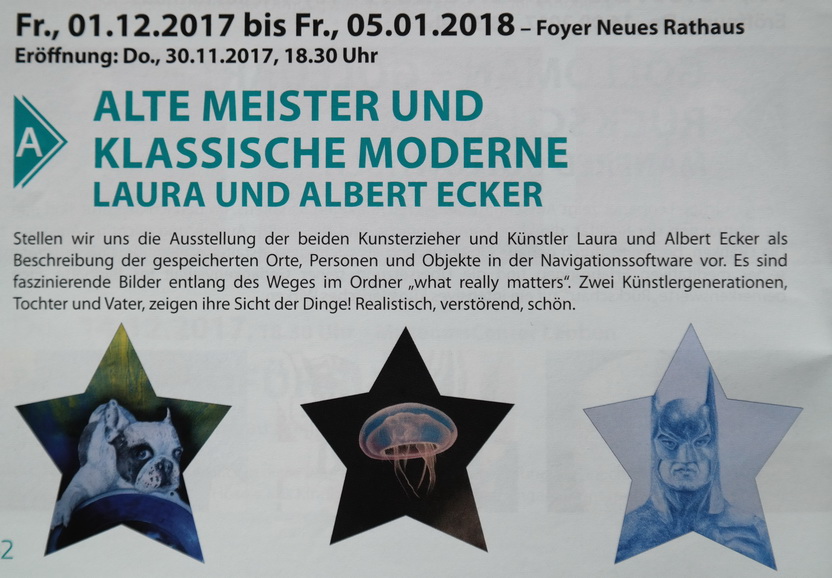 2. Erzbiennale in Kammern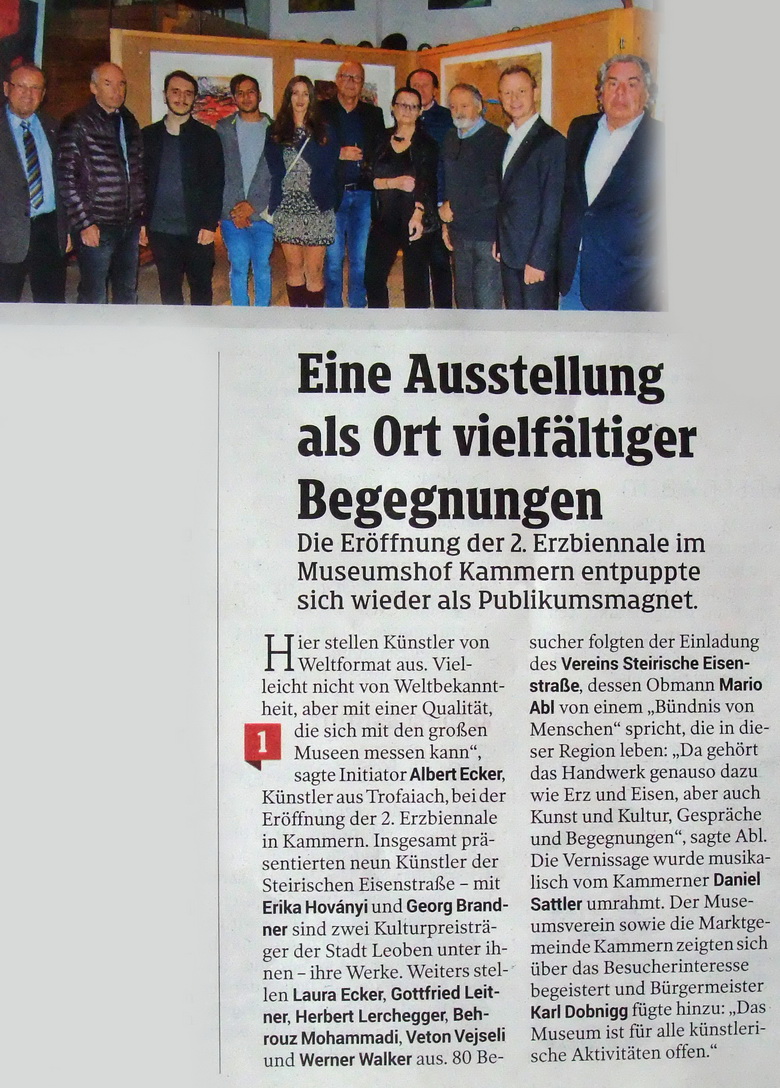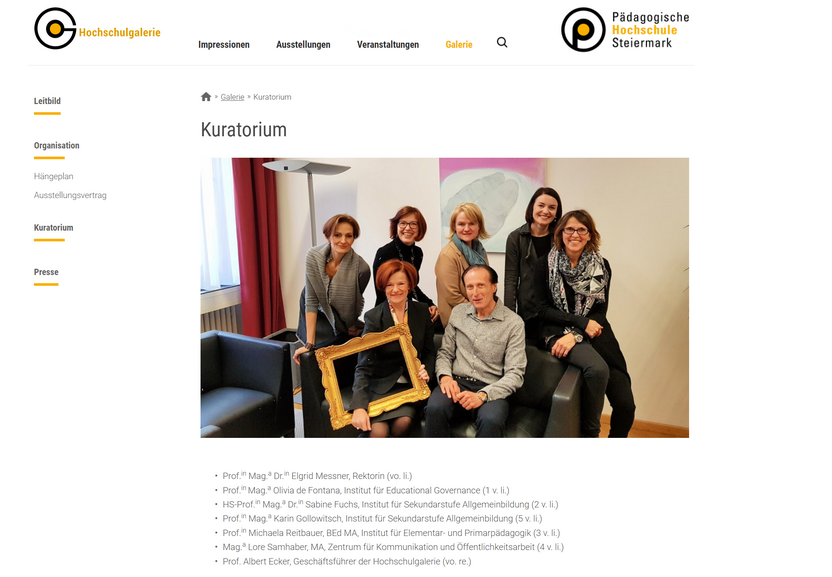 Art Show at PALAIS PALFFY - VIENNA - October 2015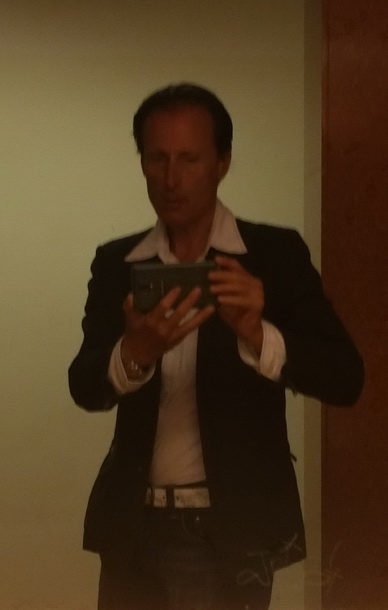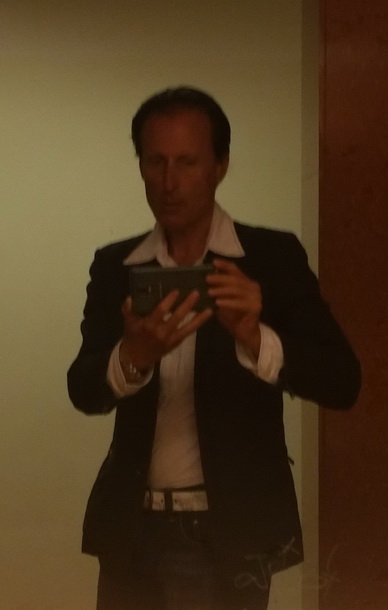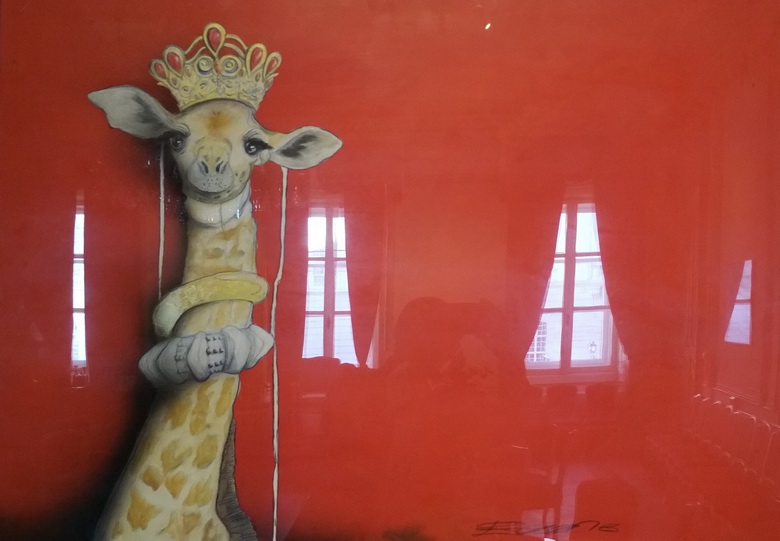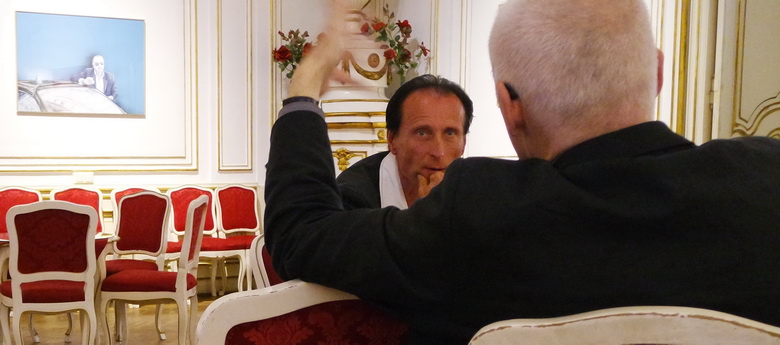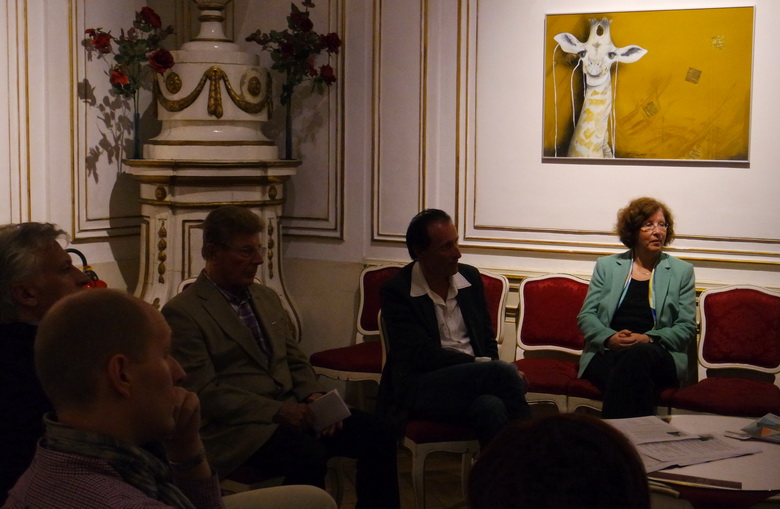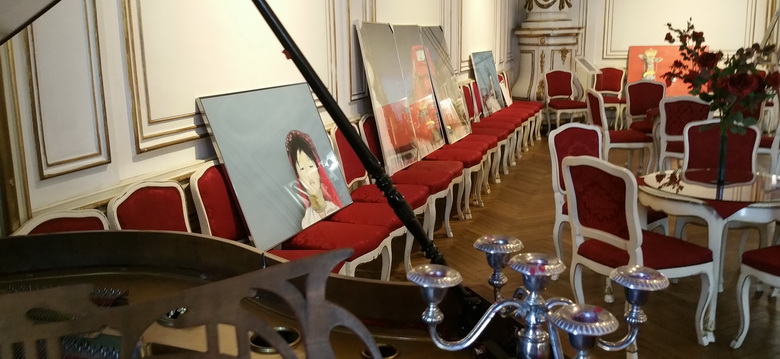 Kunstverein SüdOst - Leobner Kunstverein/2015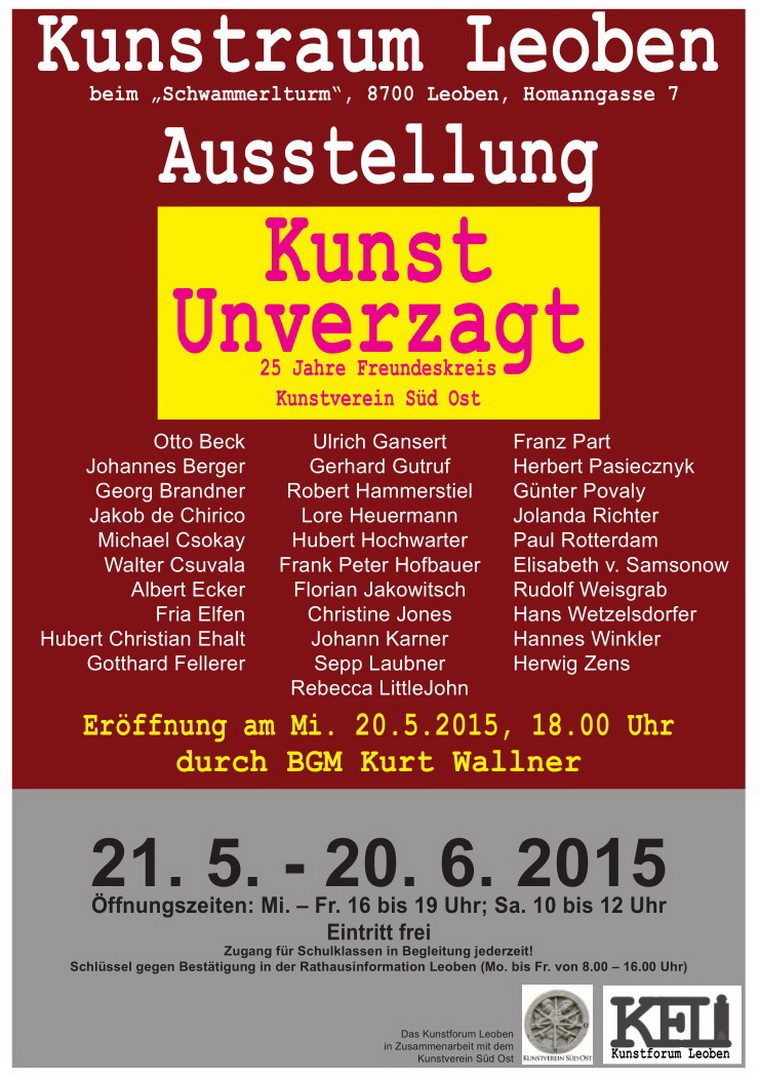 Group Exhibition
Otto Beck
Johannes Berger
Georg Brandner
Jakob de Chirico
Michael Csokay
Walter Csuvala
Albert Ecker
Fria Elfen
Hubert Christian Ehalt
Gotthard Fellerer
Ulrich Gansert
Gerhard Gutruf
Robert Hammerstiel
Lore Heuermann
Hubert Hochwarter
Frank Peter Hofbauer
Florian Jakowitsch
Christine Jones
Johann Karner
Sepp Laubner
Rebecca LittleJohn
Franz Part
Herbert Pasiecznyk
Günter Povaly
Jolanda Richter
Paul Rotterdam
Elisabeth v. Samsonow
Rudolf Weisgrab
Hans Wetzelsdorfer
Hannes Winkler
Herwig Zens


Art Exhibition Jolanda Richter, Albert Ecker, Frank Hofbauer, Alfred Biber, Ulrich Gansert, Georg Brandner.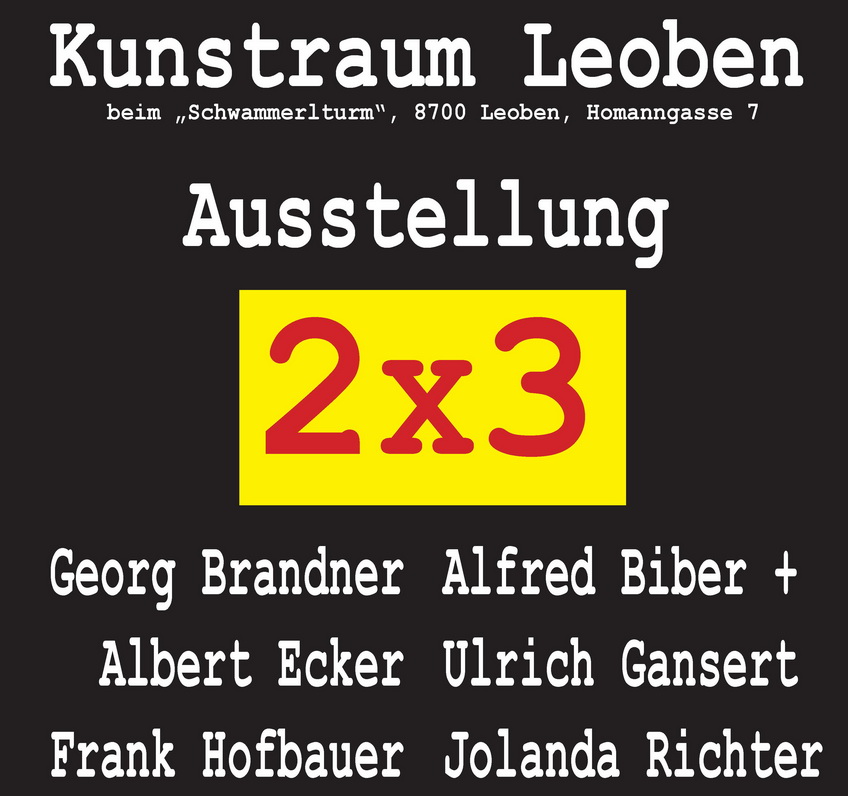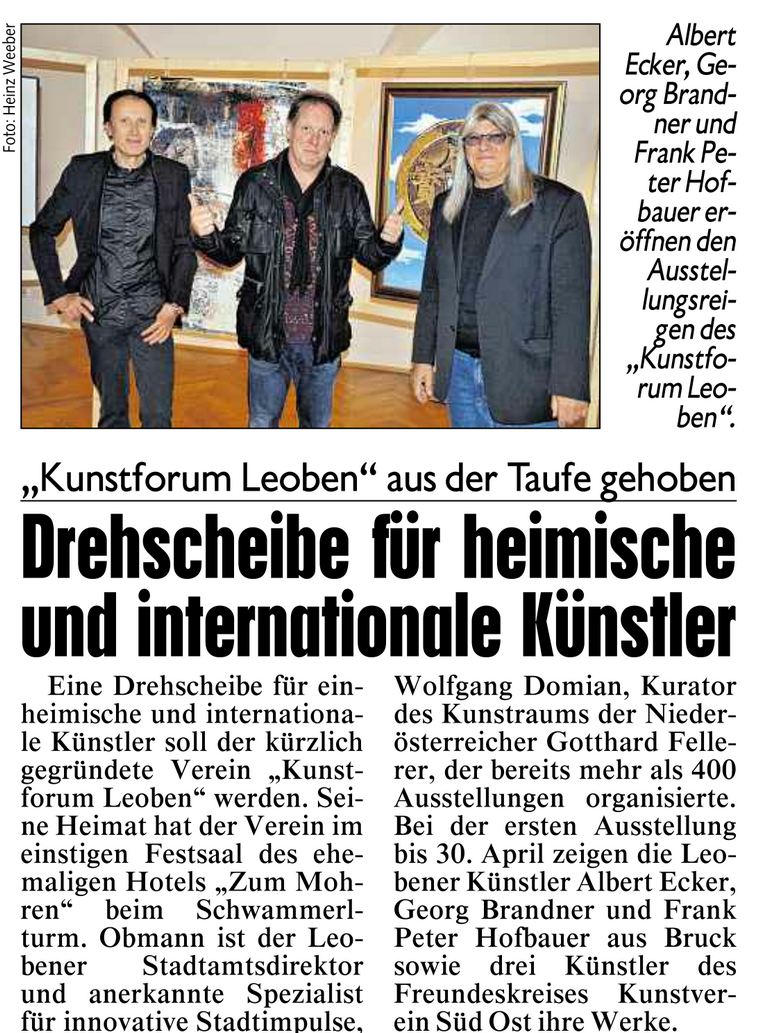 Niederösterreichisches Landesmuseum - St. Pölten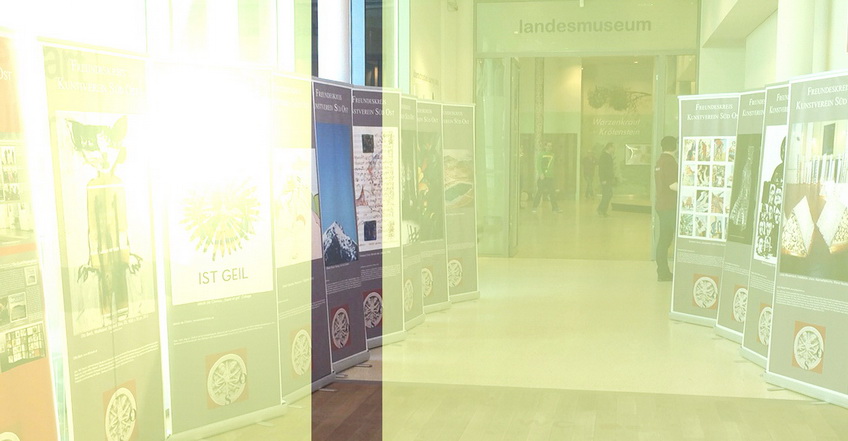 Asian Moments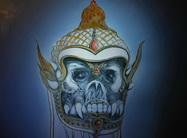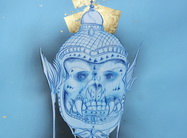 Fine prints at the CENTARA GRAND in Hua Hin/Thailand on permanent display August 2014 - end of 2015
How to capture a dream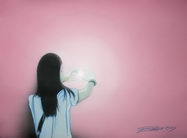 Permanent art show at the DREAM BANGKOK. Selected original paintings will accomplish your dining experience.
Group art exhibition of leading local artists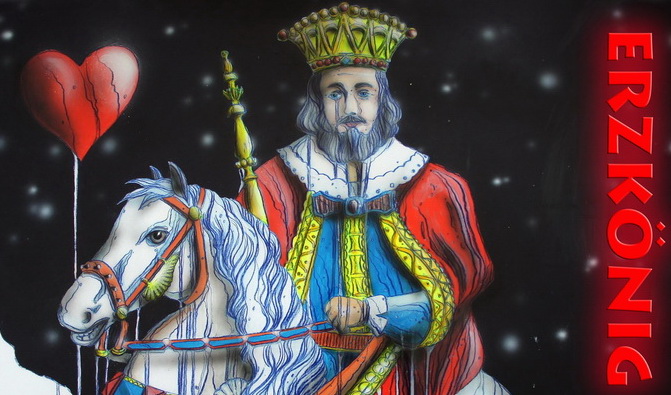 Great paintings for a perfect location. Over the next 6 months (until March 2013) new paintings add to the joyful place.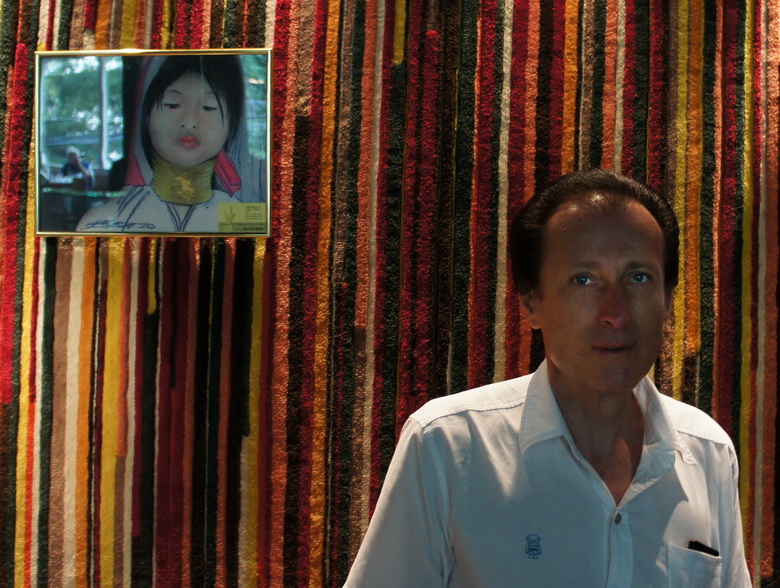 ... and more ASIAN links:
artwork and part of interior design for a medical clinic in Bangkok - The LALIN Clinic and her first custoumer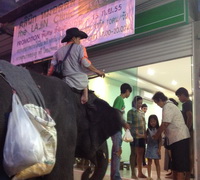 Rathausgallerie Leoben